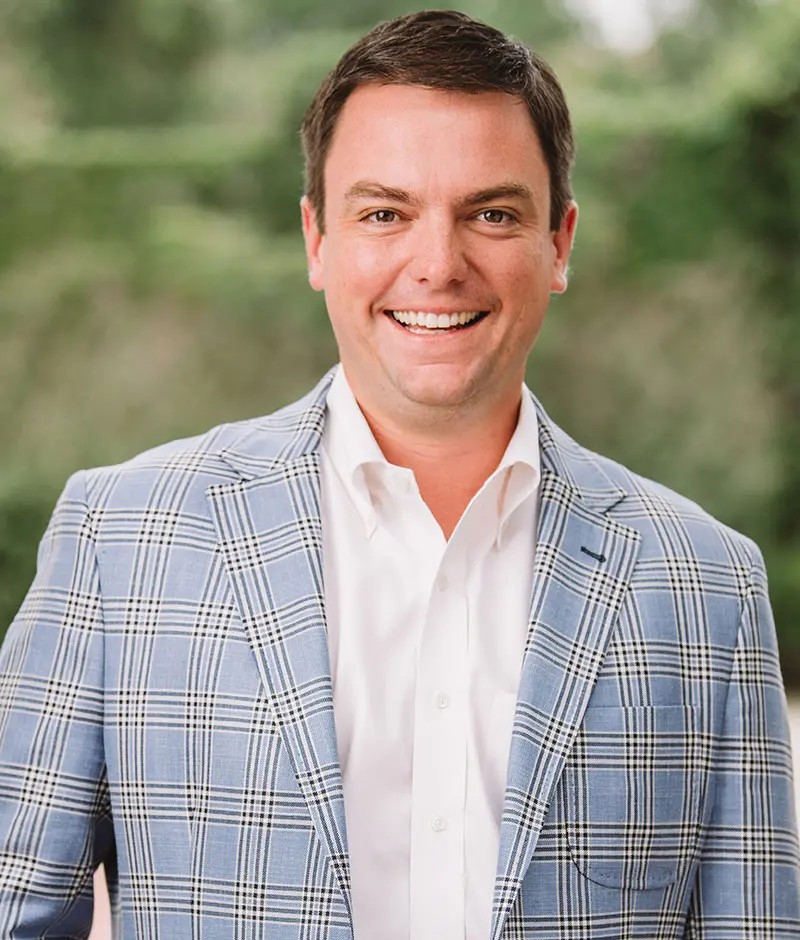 Location:

Columbia, Greenville
I grew up on the coast in Morehead City, NC. Then, went to Highschool in Florence. I moved to Columbia to attend the University of South Carolina and have been here ever since.
I graduated from the Moore School of Business with a double major in real estate, and entrepreneurial management. I minored in HRTM. During my senior year, I had to create a business plan in order to graduate. I started with the Southern Way part time when I was in school, and primarily worked events. After working nearly every position, including cook, carver, passer, busser, and captain, I fell in love with the business.
After starting a few other businesses of my own, I went to Jimmy Stevenson, founder of Southern Way looking for a partner. Instead of pursuing the original concept and starting my own company, I made the decision to join him to help grow Southern Way. What a great decision.
I have been Vice President of Business and Partner of Southern Way since 2013. I love working with the company, because it's a brand that I can be proud of. If the 40-year reputation doesn't already speak for itself, just meet anyone in our organization. We are a team of hardworking, dedicated, people of character who are passionate about what we do, and genuinely care for the clients we serve. I am passionate about the people. Both our clients and employees. The best part of my job is connectivity. It is incredibly rewarding to be able to find growth opportunities for our company, find great people to help us achieve our goals, and serve incredible clients during the most important occasions of their lifetime. At the end of the process, we've made new friends, and everlasting memories.
The bigger the event, the better! Of course, small intimate wine dinners are fun too…. But I'm an adrenaline junky, and our team is very good at executing large scale events. We make the seemingly impossible look easy, and nothing in the world makes me happier. My favorite, best, and worst memory at Southern Way was catering the Democratic National Convention. It wasn't my favorite because we were able to serve a President, celebrities, or people of influence, and it certainly wasn't the politics. It was my favorite because we worked 20-hour days, for 5 days straight. We found success in the most challenging conditions imaginable. I even slept on a cardboard box one night, making me forever appreciate my bed and a soft pillow.
I love spending time with my wife and two kids, fishing, hunting, woodworking, golf, or pretty much anything outdoors. Unfortunately, I don't do near as much of any of those things as I'd like, because what I enjoy more than anything (except for family of course) is my work!
I enjoy being on the move. In my role, I often find myself on the road between meetings, venue visits, or our office in Greenville. Every day is different, and every day presents new challenges. I try to stay active and find joy in giving back to a community that has given so much to me. Service above self will always be a priority. Some of these include: Member at Union United Methodist Church; Board Member, Friends of Epworth Children's Home; Member, Columbia Rotary Club; President, Columbia Bridal Associates; Board Member, Leadership Columbia; Board Member, American Heart Association; Past Member, City of Columbia Hospitality Tax Commission; Member, Executives Association of Greater Columbia.